From the Framing Masters: How to Prepare for a Framing Consultation at Michael Murphy Framing
1/6/2022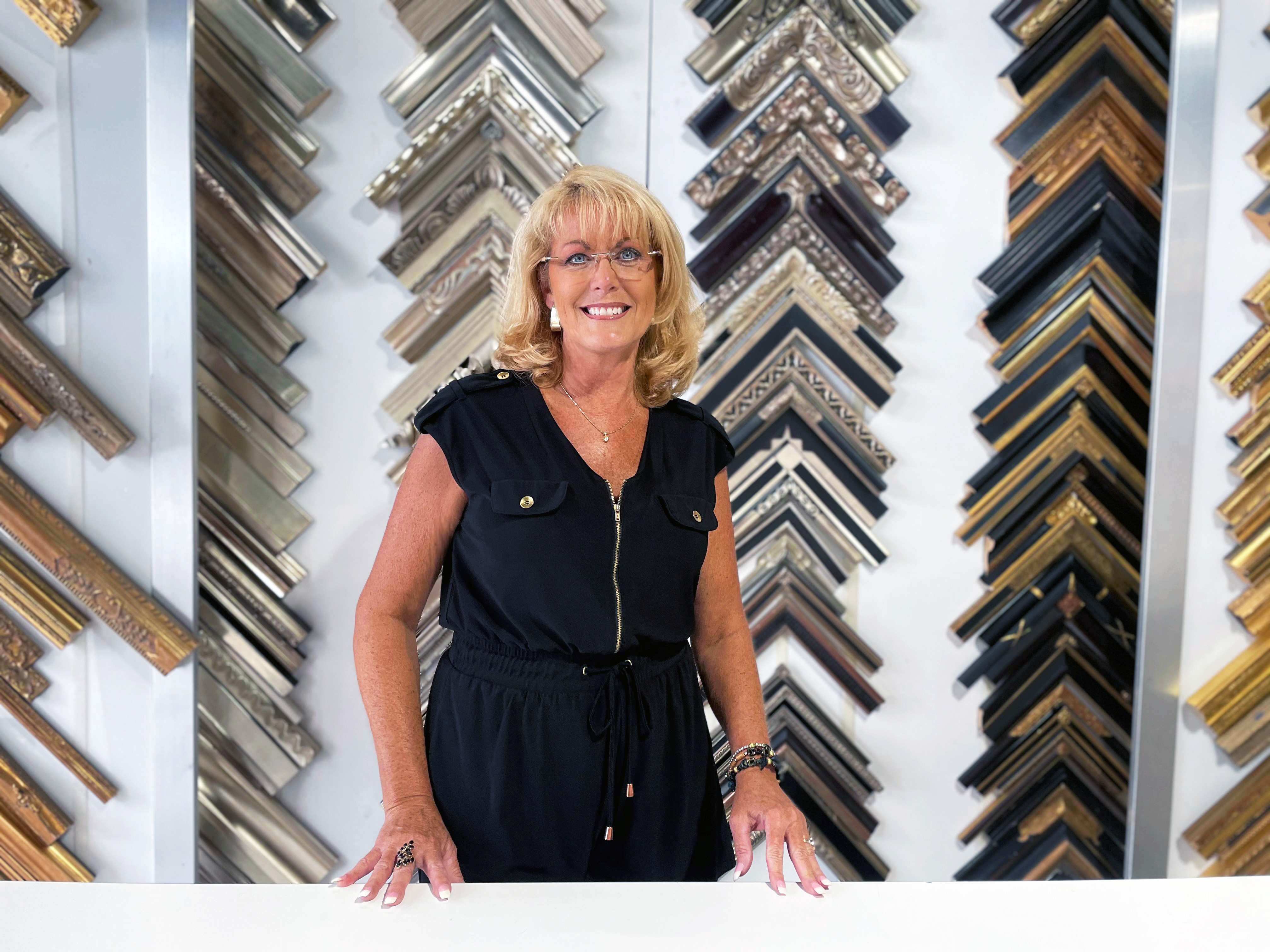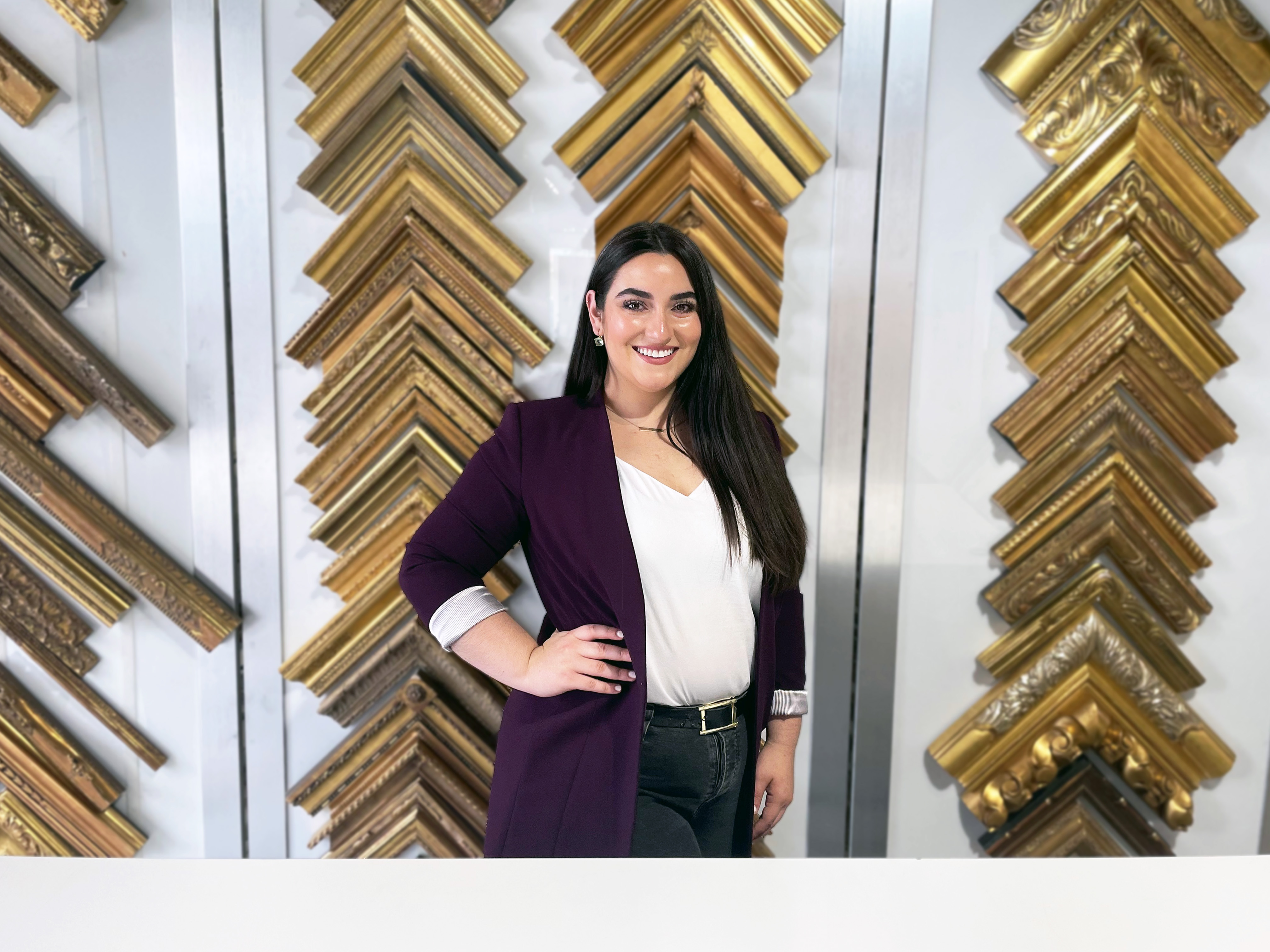 Production Manager Colleen Justin (left) and Framing Associate Isabella Guisasola (right)
The holiday craze has passed and the New Year is full of potential. This is the perfect time of the year to tackle your dream framing project! Scheduling a consultation at Michael Murphy Framing is the first step of an exciting, artistic framing process that you will not find anywhere else. Read on to learn about what goes into our framing consultations and what you can do to prepare.
A framing appointment at Michael Murphy Framing is more than a drop-off for a quick frame job. It is a collaborative creative experience that master framer Michael Murphy has curated over decades. As Michael Murphy puts it, "The same piece brought in by three different clients would be framed in three completely different ways." We combine your personality, the style of your home, the personality of your piece, and our extensive frame selection and techniques into a unique heirloom. The final product is its own work of art.
With that process in mind, Michael Murphy Framing experts Colleen Justin and Isabella Guisasola share their favorite tips for prepare for this special collaboration!
(A quick disclaimer: we always accept framing walk-ins – no appointments necessary! Our framing staff is excited to work with you no matter the preparation level.)
Colleen's advice for consultation prep: start with the logistics! Consider how you will transport the piece you are framing to the gallery. Is the piece big, heavy, or otherwise difficult for you to transport on your own? We are happy to coordinate a pick-up. Our expert staff will transport your piece to the gallery with care and ease.
Also make sure you set aside enough time for the consultation. "We have people come in expecting the consultation to last 10 minutes," says Colleen, "when it can actually last an hour or more." Our unique consultation process uses in-depth conversation to explore the artistic possibilities of a piece along with your personality and style – all of which cannot be rushed. While consultation times vary (and we strive to work with your time frame), our staff encourages you to give yourself plenty of breathing room so we can ensure we have landed on the best design.
For Isabella, one of the best things you can do to prepare for your consultation is photograph, photograph, photograph! Bring in pictures of the room where you plan to hang your final framed piece (or any spaces in your home that might fit). Focus on the walls where you might hang the piece as well as the style of the room's décor.
"If you can take some photos of the rest of your home, too, we can really get a sense of the overall style that we're working with," Isabella advises.
For the interior design-savvy, consider: will this piece be a focal point in the room, or will it be a complementary companion piece? For the interior design-challenged, have no fear: our expert staff are specially trained to evaluate your home and create a beautiful piece of "wall jewelry."
3. Sometimes, it's better to be negative!
You might be surprised to hear that our staff will never ask "What do you want your frame to look like?" Though it may seem counterintuitive, that direct of an approach limits our design from the outset. Our framers have the experience and knowledge to design frames that you might never dream up, but which masterfully elevate your piece and your home. Instead, we will start our conversation like this: "Tell me about this piece. What do you like about it? What sort of artistic style are you often drawn to?"
As you think about your frame going into the consultation, Colleen and Isabella agree: sometimes the best place to start is where you don't want to go. Take a couple of minutes to think of what you would dislike in your frame – any colors, textures, or styles that are definitely not the right fit. Our staff will pick it up from there!
Follow any or all of the above tips and you will be extra prepared for your framing consultation! Above all, though, don't stress: our framing staff is here to help. We will work with you, wherever you are, to make sure you leave with a masterpiece that is uniquely yours.
Visit our framing page to learn more about our framing services and schedule an appointment today.