Tampa gallery to present Peter Max retrospective | Jewish Press of Tampa Bay
11/4/2021
Tampa gallery to present Peter Max retrospective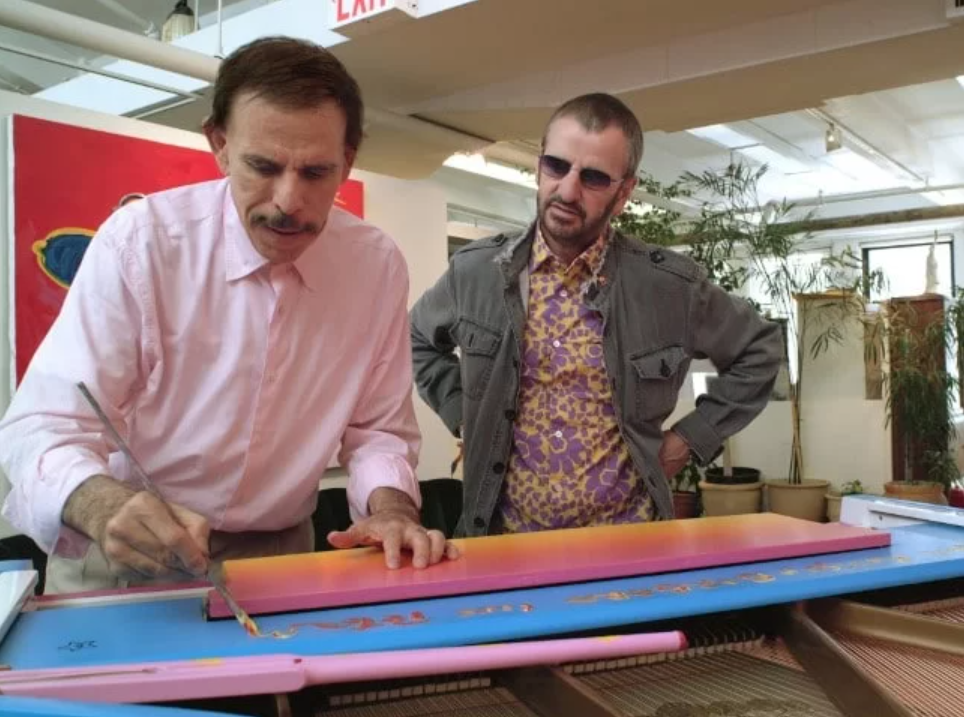 A retrospective collection of more than 100 works from the studio of legendary Jewish artist Peter Max will be exhibited on a 10-day limited engagement at the Michael Murphy Gallery in Tampa from Nov. 12-21.
The exhibit offers a significant nod to music, the arts and the legacy of the Pop Art genre and opens with a preview reception on Friday, Nov. 12 from 6-8 p.m.
The works will be on exhibition and available for acquisition, including a globally exclusive presentation of Peter Max Posters, circa 1960's-1970's. These are each signed and dated by the artist, and their provenance and rarity is accompanied by a fall 2021 exhibition at New York's Posterhouse Museum.
Three in-gallery receptions are planned: Saturday, Nov. 20 from noon to 3 p.m. and 6-8 p.m. and Sunday, Nov. 21 from 1-3 p.m. All events are complimentary and open to the public.
For additional information about this exhibition, contact (866) 900-6699 or email gallery@mmgart.com. The gallery, 2701 S. MacDill Ave., Tampa, observes all CDC guidelines. Private appointments are available upon request, both in-person and virtually. RSVPs are requested through Eventbrite.com, then search Peter Max.
The German-born Jewish American painter, whose given name is Peter Max Finkelstein, was among 30,000 Jewish refugees who fled to Shanghai from their homelands between 1933-1941.
He was raised in the shadow of a Buddhist monastery in Shanghai. Of his time there, he recalled in a CBS news interview, "I lived in Hongkew and went to a Talmud Torah, the Kadoorie School," Max said, adding that his father, supported the local shul and his mother was a volunteer for HIAS – the Hebrew Immigrant Aid Society – helping new refugees adjust.
In 1948, when he was 10, his family left for Haifa, then Paris, where he attended art classes at the Louvre, and he came to the U.S. in 1953.
Max's colorful works have been licensed by scores of corporations all over the world and he has created works for six U.S. presidents and been the official artist for Super Bowls, World Cup, World Series, U.S. Open, Grammys, the Rock and Roll Hall of Fame, and more. One of his famous works is "36 Rabins" – 36 portraits of Israel's prime minister, Yitzhak Rabin, who was assassinated in 1995.