Art Term of the Month: Pop Art
11/1/2021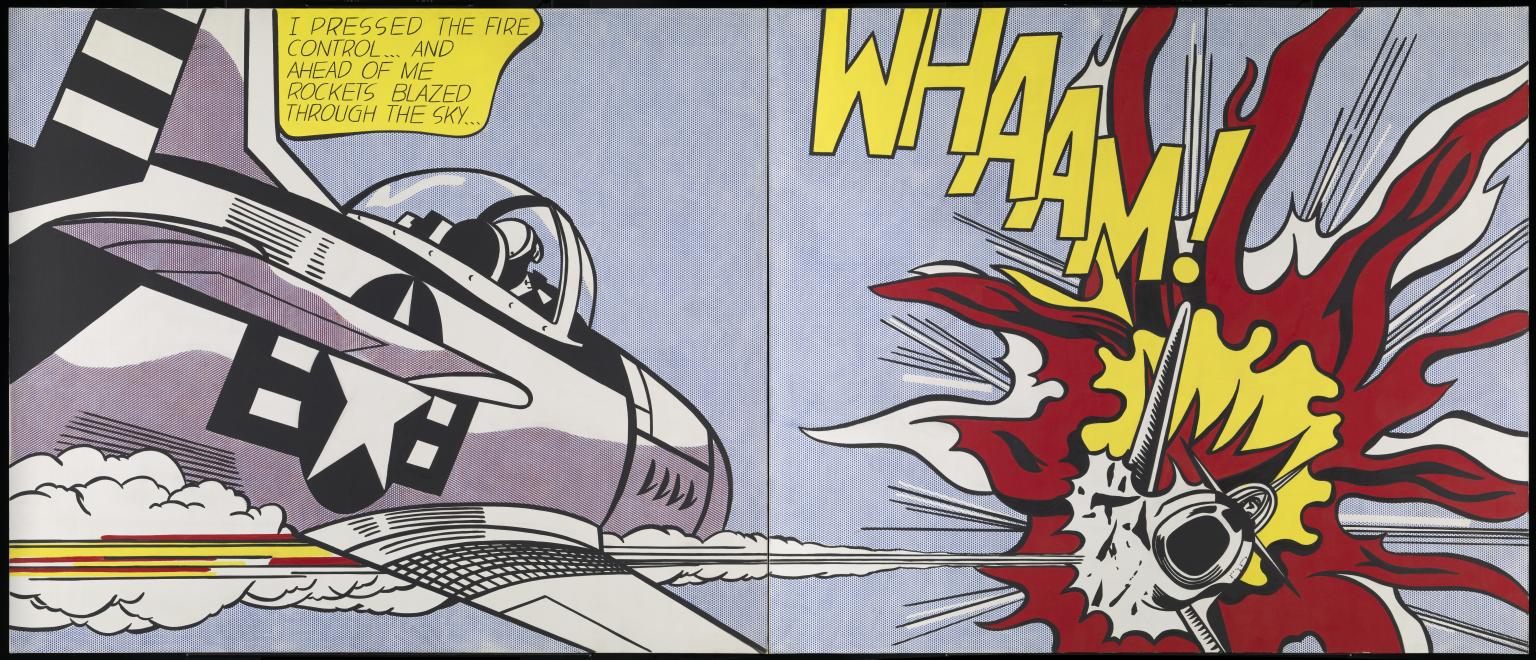 "Whaam!" by Roy Lichtenstein
It's more than just Warhol! Pop Art as a movement began in the 1950's and reached its peak in the swinging '60's. Its main concern: the musty museum pieces and old masters that were taught in art school had nothing to do with the current culture – and artists wanted to fix that!
In 1957, pop artist Richard Hamilton listed these 'characteristics of pop art' in a letter-turned-manifesto:
"Pop Art is: Popular (designed for a mass audience), Transient (short-term solution), Expendable (easily forgotten), Low cost, Mass produced, Young (aimed at youth), Witty, Sexy, Gimmicky, Glamorous, Big business"
As the most well-known art movement of the 20th century, the Pop Art conversation about what art is and what it should depict continues today. Pop on in as we explore pop art and pop artists (such as Peter Max) this month!