A 'Harvest Moon Collection' by Artist Sara Conca | Alive Tampa Bay
10/6/2021
A 'Harvest Moon Collection' by Artist Sara Conca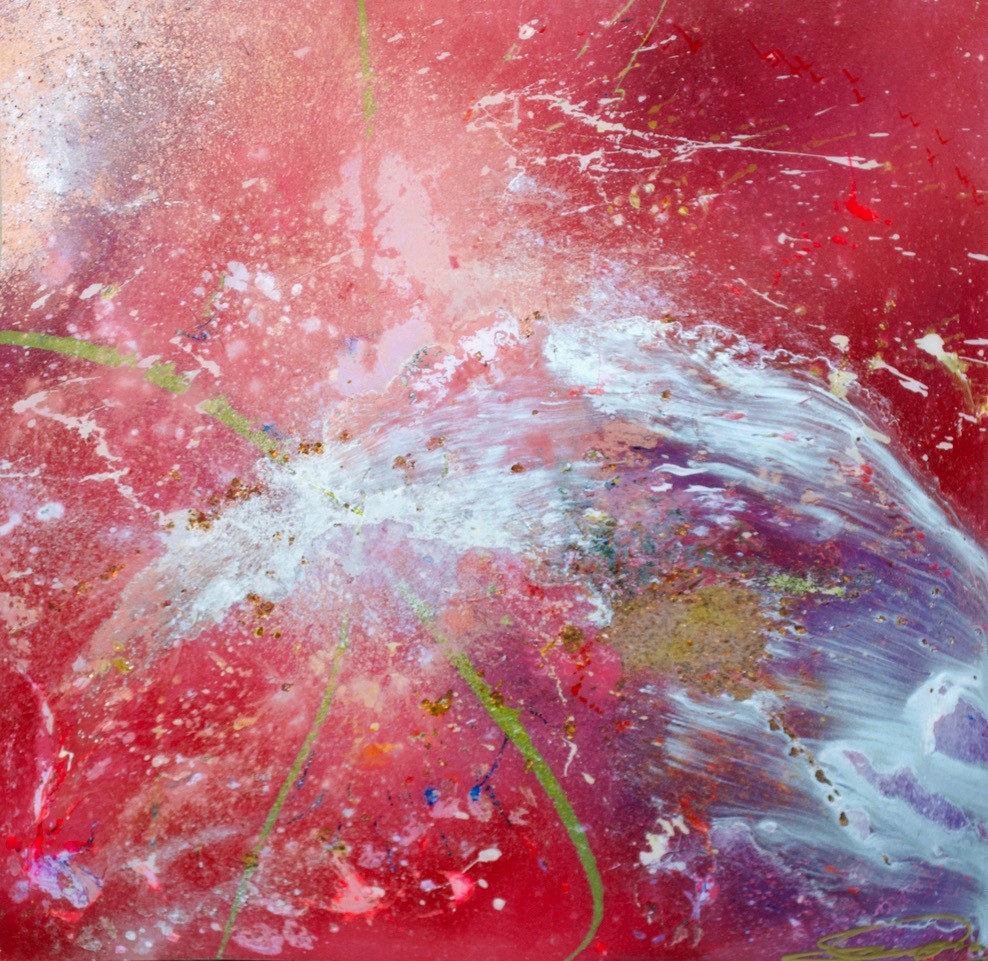 Sara Conca. "Love and Happiness Diptchy (1)", mixed media on acrylic, 21 by 21 inches, one of the pieces of the "Harvest Moon Collection"/Image courtesy of the Michael Murphy Gallery.
October heralds the "Harvest Moon Collection" by the talented Sara Conca, an American contemporary abstract artist, to the Michael Murphy Gallery in Tampa.
The abstract painter and gallery artist, whose colorful paintings celebrate light, movement and healing, will meet gallery visitors from noon to 3 p.m. on Saturday, Oct. 9. The newly arrived work by Ms. Conca to the fine art gallery, which is located at 2701 S. MacDill Avenue, includes canvas pieces and large-and small-scale works.
"My work is intended to instantaneously immerse the viewer into the visual and emotional energies that I have devoted to each piece," Ms. Conca wrote. "Depending on one's ability and willingness to be guided by the senses, these paintings can lead one away from the mind and into an alternate and self-made reality filled with color and freedom."
The lively and exciting artwork in the "Harvest Moon Collection" now on display at the gallery are available for acquisition in person or from the Michael Murphy website here, according to the gallery. For more information, contact the gallery at 813-902-1414 or email gallery@mmgart.com.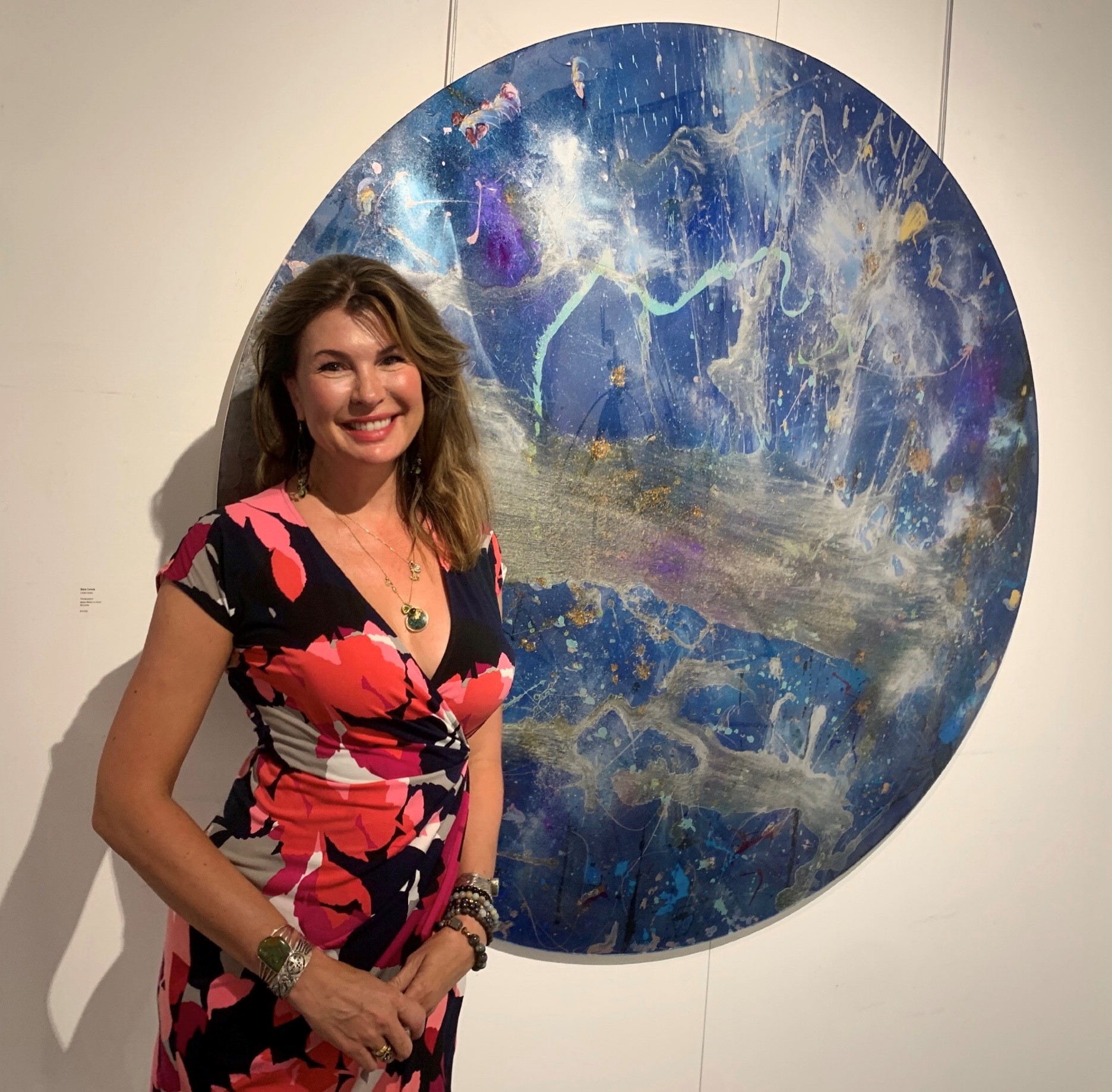 About Sara Conca/Courtesy of the Michael Murphy Gallery
Sara Conca is an American contemporary abstract artist whose work can be found in museums, public installations, hotel lobbies, celebrity homes, and private collections around the world. Her colorful paintings celebrate light, movement, and healing, using layered natural materials and textures to create immersive and constantly renewing landscapes.
Ms. Conca creates her signature mixed media paintings in a unique way: she paints in reverse on the back of a sheet of acrylic, building the image from foreground to background in careful layers. This technique requires an intuitive and meditative approach, which she often attains by painting en plen aire .
Ms. Conca's art incorporates unconventional materials like raw silver dust, 18k gold leafing, raw color pigments, mica flakes, natural crystals, and even crushed BB pellets. Through this unique technique and material, Ms. Conca is able to create a metallic and painted "flecked texture" that instills her images with an exceptionally dynamic radiance. Each piece's appearance changes significantly according to its surrounding light, the movement and position of its viewer, and other environmental factors, making for an ever-evolving and highly individual viewing experience.
"My work is intended to instantaneously immerse the viewer into the visual and emotional energies that I have devoted to each piece. Depending on one's ability and willingness to be guided by the senses, these paintings can lead one away from the mind and into an alternate and self-made reality filled with color and freedom. My new series features blues. I love working with this color because it changes in the light by manipulating the textures and layering with silver dust or gold, affording each piece continuous movement and energy from the reflecting and refracting light." — Sara Conca